MICHAEL A. JEFFERSON, ESQ.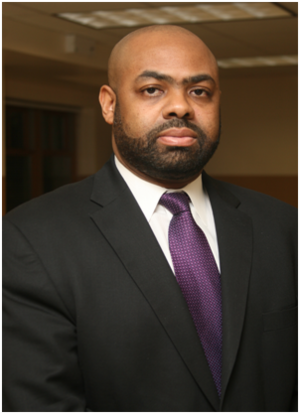 Michael A. Jefferson is a graduate of Southern Connecticut State University. He received his Master's degree in Child Welfare from Saint Joseph College and his Juris Doctor from the University of Connecticut School Of Law.  Mr. Jefferson is a member of the Connecticut and Federal bars. He has been a sole practitioner for nearly 25 years.
   Mr. Jefferson is a long-time community activist and a former radio talk show host.  He is credited with establishing New Haven's first ever community based All Civilian Review Board as a means of combating police misconduct.  
   Mr. Jefferson is the former chairperson of the State of Connecticut's African American Affairs Commission (AAAC). He is also the founder of the Kiyama (kee-yah-ma) Movement. The "movement" is dedicated to promoting self-improvement among Black males of all ages.
   Mr. Jefferson is a former member of the Supreme Council of the Omega Psi Phi Fraternity, Inc. – having served as the District Representative (DR) for the organization's New England region (i.e. First District) from 2013-17.  He is a life member of the organization.
In 2016 Mr. Jefferson published his first novel – Deo-Vindice (Dayo-vin-dee-chee): The Resurrection." In his spare time he enjoys writing opinion pieces on matters pertinent to race and equity in American society.
   Mr. Jefferson has served as a guest lecturer at numerous high schools, colleges and universities.  He is the co-founder (along with Robert Pellegrino) of the popular presentation: Rooting for Tarzan – The Socialization of Blacks and Whites in American Society.
   In June 2021 Mr. Jefferson was appointed by Connecticut State Senator Martin Looney (President pro-tempore) to the state's Social Equity Council. "The SEC was developed in order to make sure the adult-use cannabis program is grown equitably, and ensures that funds from the adult-use cannabis program are brought back to the communities hit hardest by the 'war on drugs.' " Mr. Jefferson is also in his second term as Clerk of the Connecticut Senate. 
   For his work in the community Mr. Jefferson has received numerous awards.  Including, a four time selection as one of the 100 most influential blacks in the state of Connecticut by the NAACP.
   Mr. Jefferson lives with his wife of thirty three years – Pamela Augustine. The couple has two sons Michael II and Malcolm-Fidel (deceased).